Our Doggie Daycare program offers social dogs the opportunity to "play with the pack" for a great day of fun and exercise. Daycare guests enjoy themed weeks with daily activities, like enrichment exercises, play yard equipment and toys, pool splashing and special events.
WAG 'N TRAIN PROGRAM
Activity sessions in the Clever Canines program include:
Ball and Retrieval Games
Nose Work
IQ Testing & Brain Testing Games
Treat Games
Brain Puzzles & Mental Stimulation Puzzles
Agility
A typical day at Glacier K9 includes up to 10 hours of structured activities, play and restful relaxation. Your dog will arrive home happy and tired from a fun day!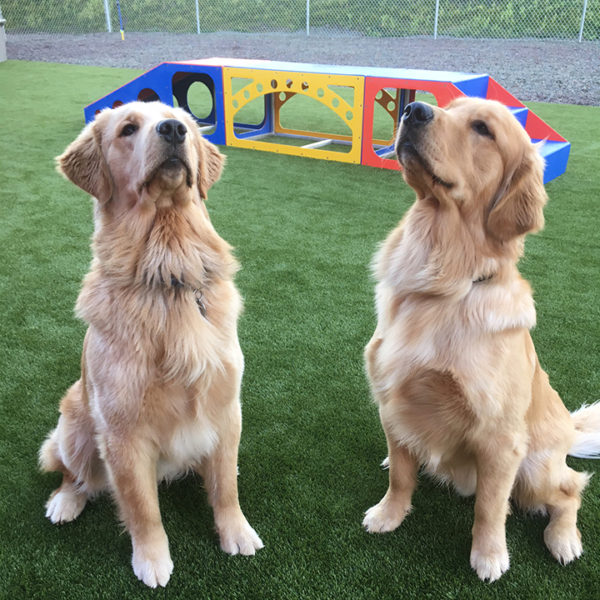 OFFERING SAFETY AND FUN
For all Students are the Following Features:
Close supervision by our loving, highly-trained staff

 Indoor play room with K9 equipment to ensure play time any time of the day or year!

Primary outdoor play yard features special K9Grass system for optimal comfort and sanitary conditions

A secure, fenced-in facility

 An environment free of health hazards such as toxic chemicals and objects that could be swallowed

Raised cot lounges for resting in comfort

A variety of safe dog toys and splash pools during the warmer months

Natural and built-in shading available when the majority of play is outside

Fresh water is always available

Immediate housekeeping for a clean and sanitary space
For the safety of all students and staff, all dogs must be up-to-date on vaccinations.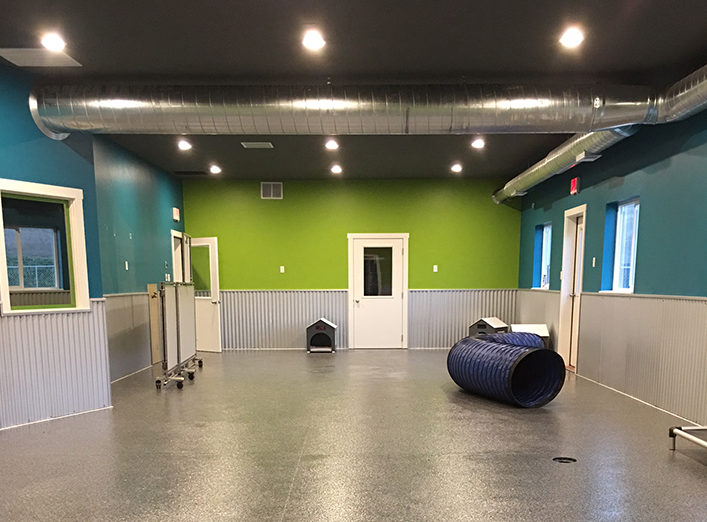 Half Day
$

15

For a 5 Hour Stay or Under
Full Day
$

20

For Over 5 Hours ($15 for Second Dog)
Full Day Package
$

180

10 Full Days of Day Care
Half Day Package
$

130

10 Half Days of Day Care
Special Hours
$

10

Prearranged Late Pickups or Early Drop Offs
WHO IS ELIGIBLE?
All dogs are welcome. All dogs must be spayed or neutered if over 1 year in age and females cannot be in heat! All sizes and ages are welcome. We match up play groups by temperament and age. ALL DOGS will be evaluated on 1st visit. All dogs must meet our vaccination requirements. Any dog over 1 year in age that has not been neutered or spayed will not be able to join our daycare program. 
Call Glacier K9 today to schedule your pet's social evaluation, or click on the button below to make an online reservation request. Once approved, you can be absolutely confident that your pet will have a great time without you!